Took the group to the German Village of Monschau. By public transport! Yes – its possible and easy. The train from Brussels to Eupen, the bus from Eupen to Monschau.
Long waiting times at the SNCB ticked counter – lucky those who purchased ticked only or just bought it on the train (no surcharge)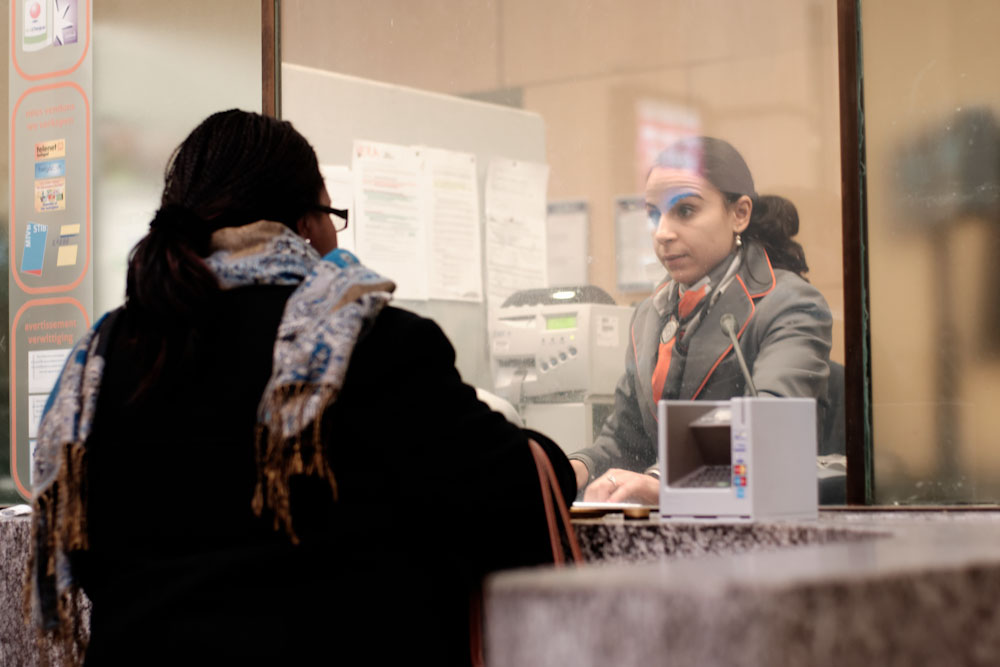 Suddenly deer appeared ..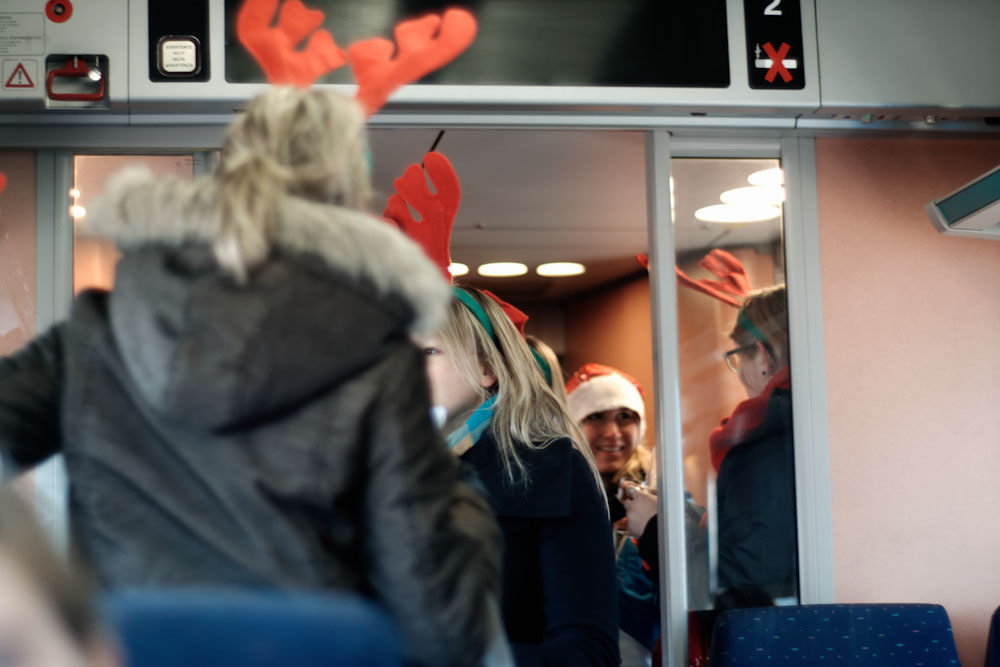 we had a nice picknic (not showing wine and cheese) while on the train to Eupen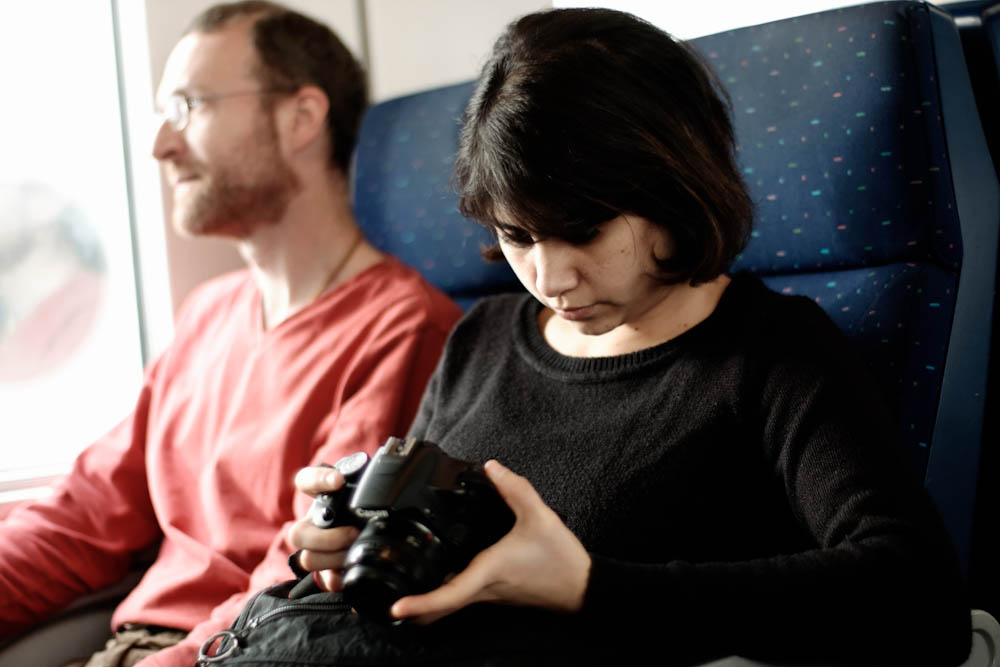 Everybody getting the photo gear ready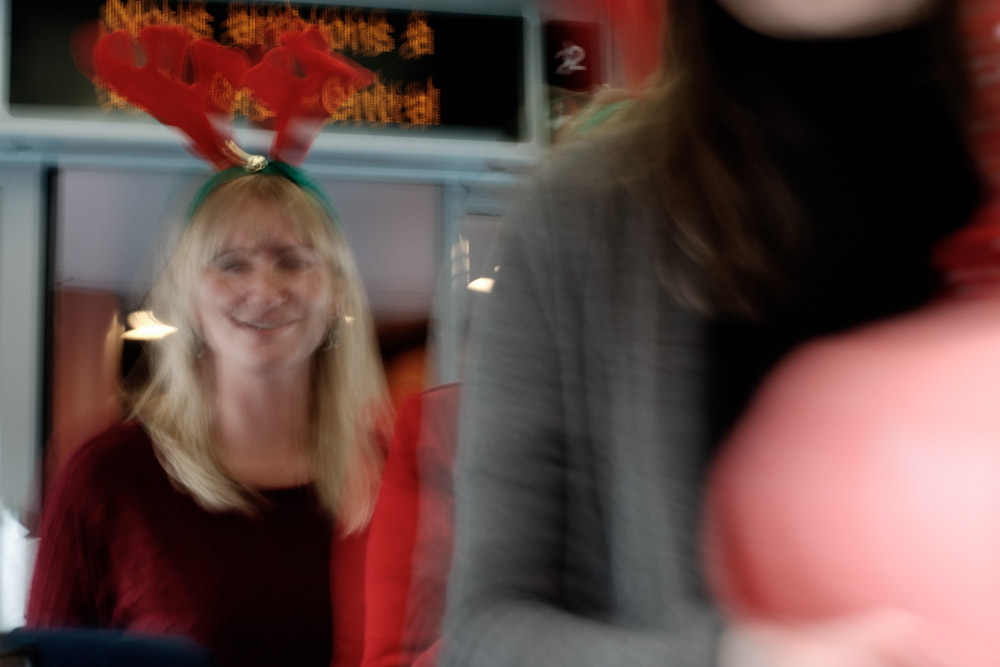 the deer are back, selling drink and food stuff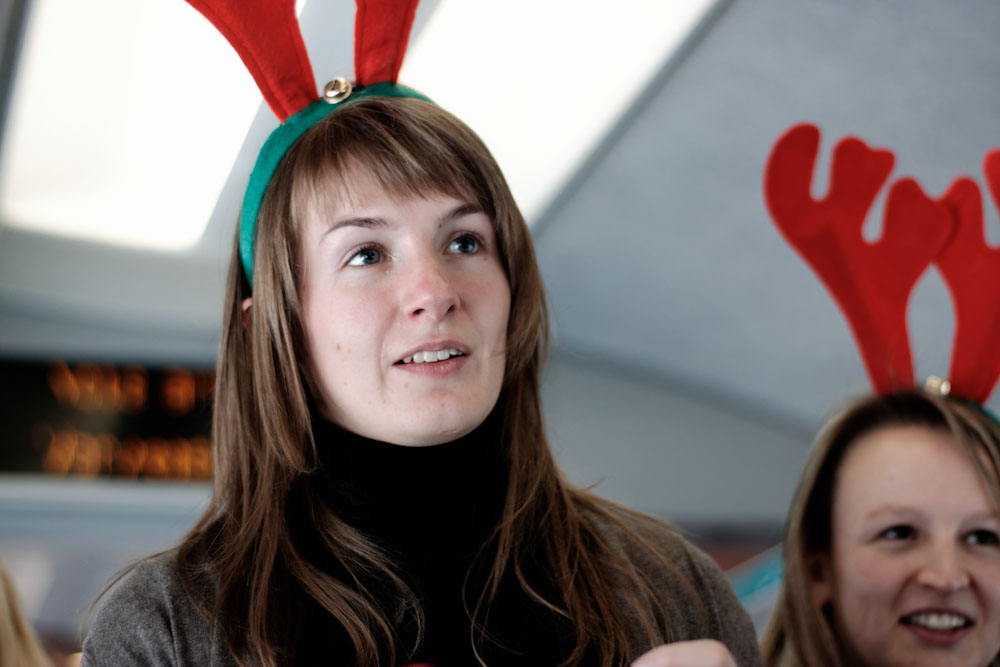 the smiles are free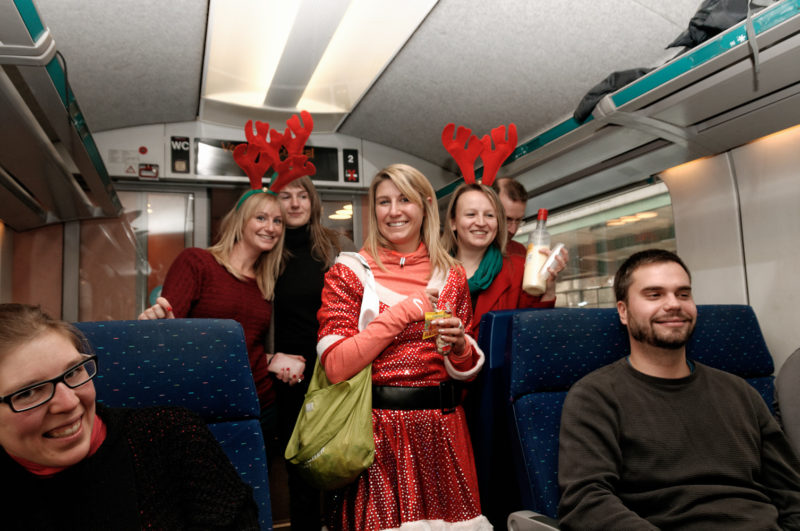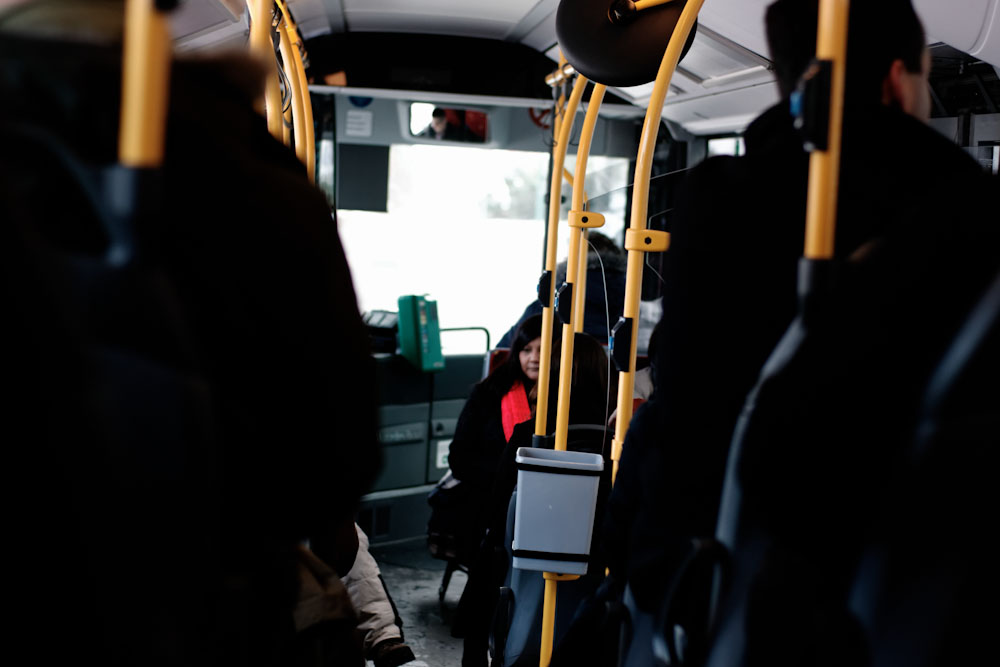 taking the bus Eupen – Monschau (30 minutes drive)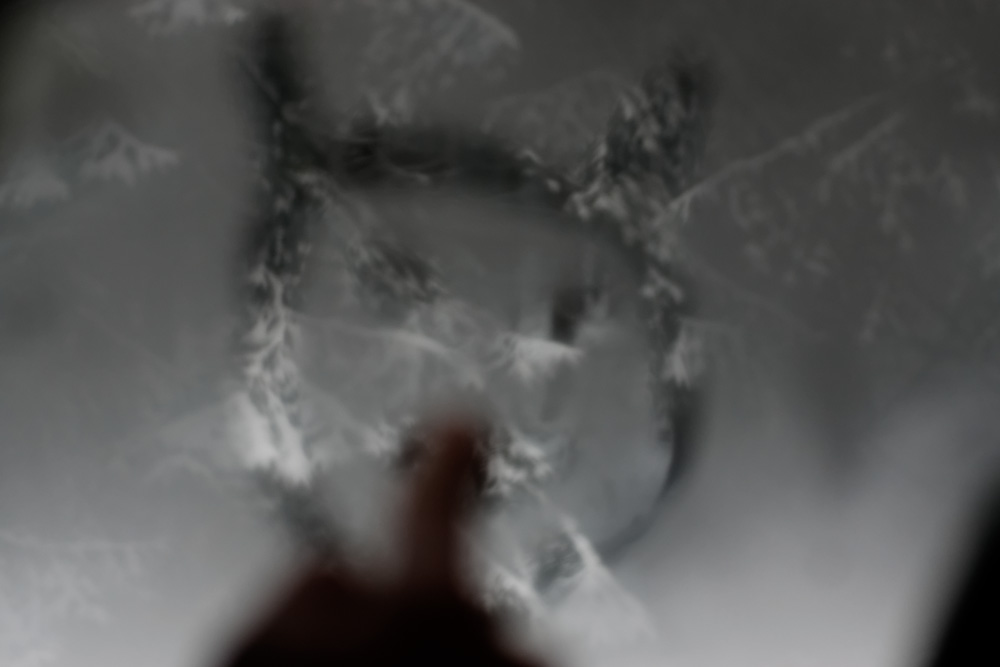 icy windows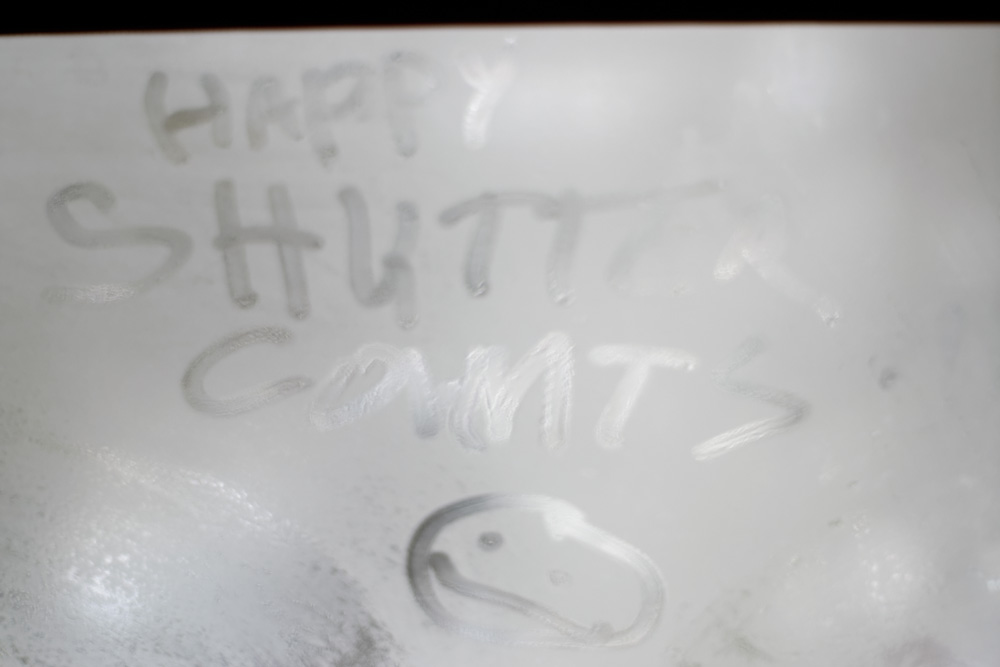 Happy Shuttercounts on tour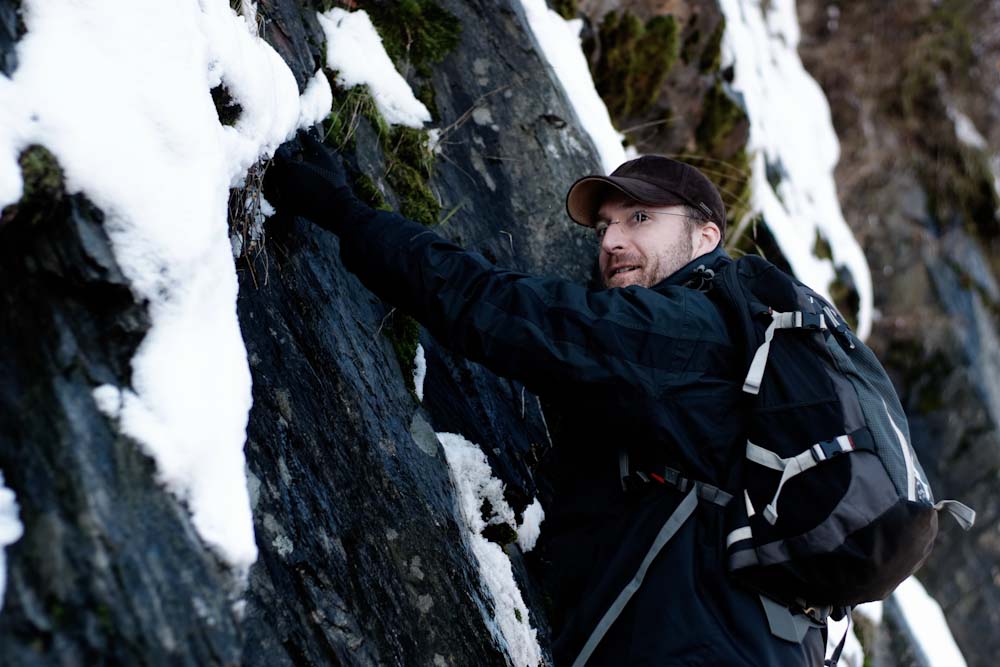 we had to climb the last 20 meter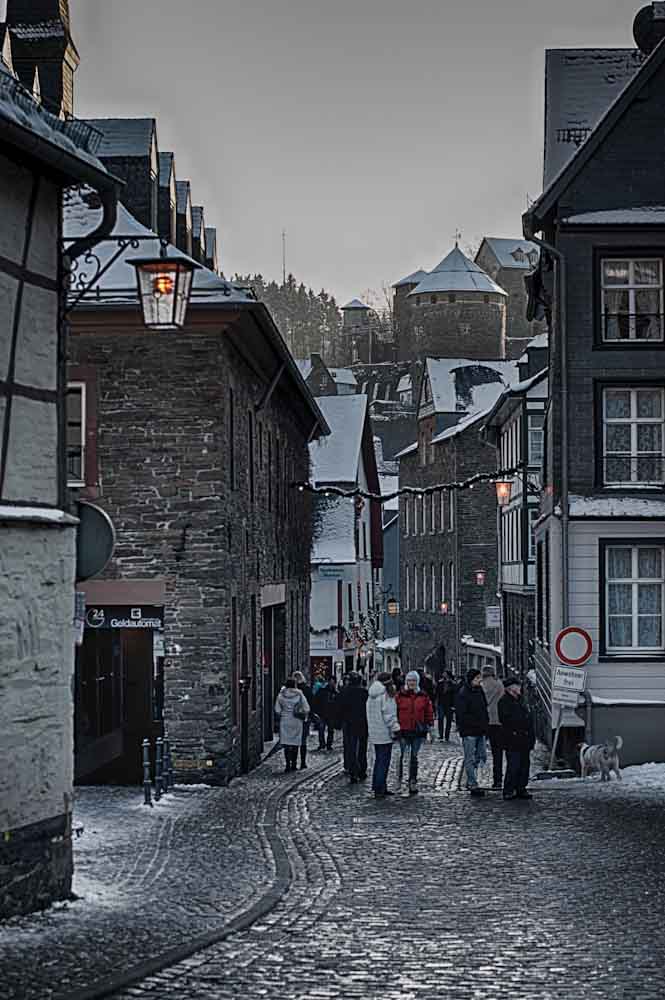 to reach Monschau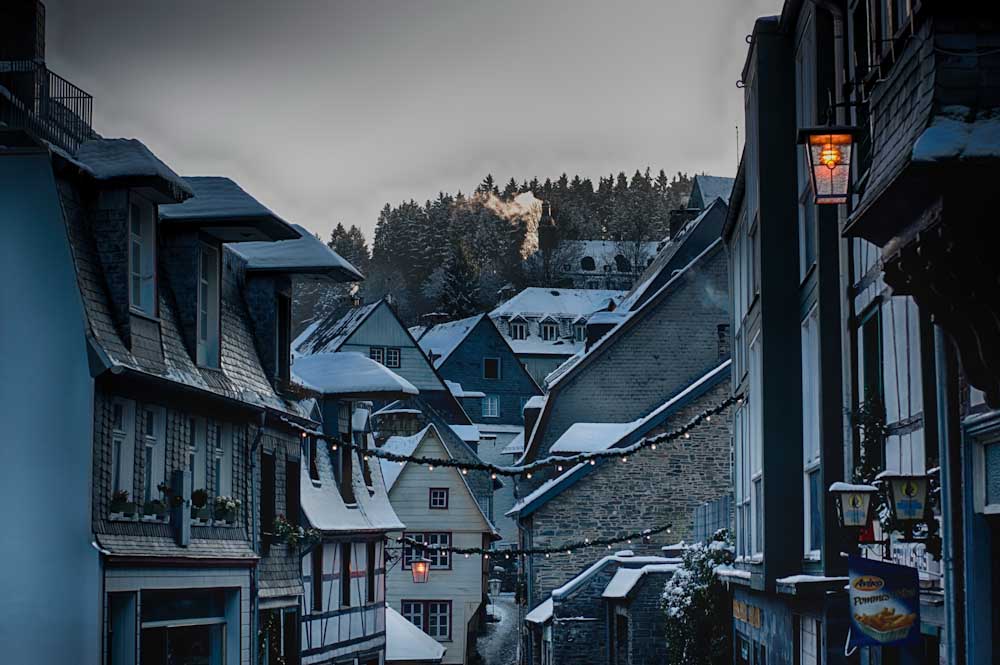 narrow streets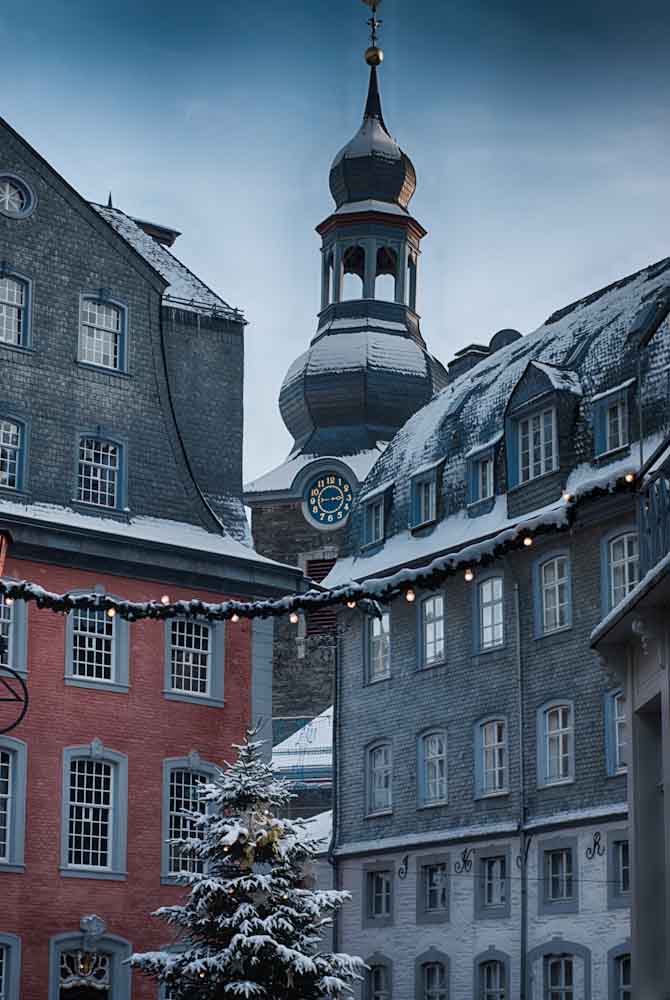 winterly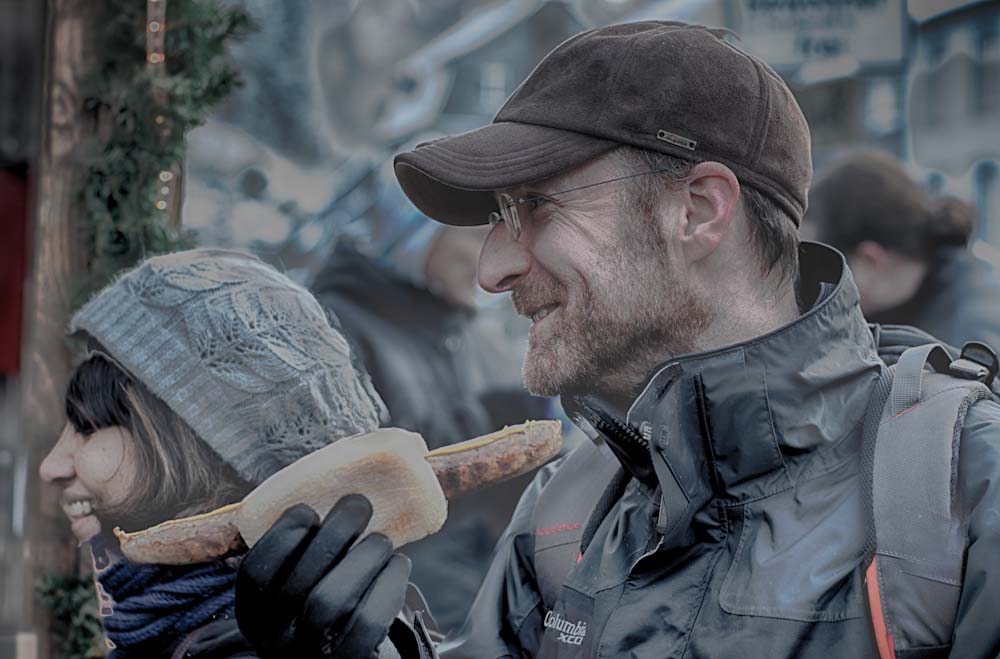 and German Sausages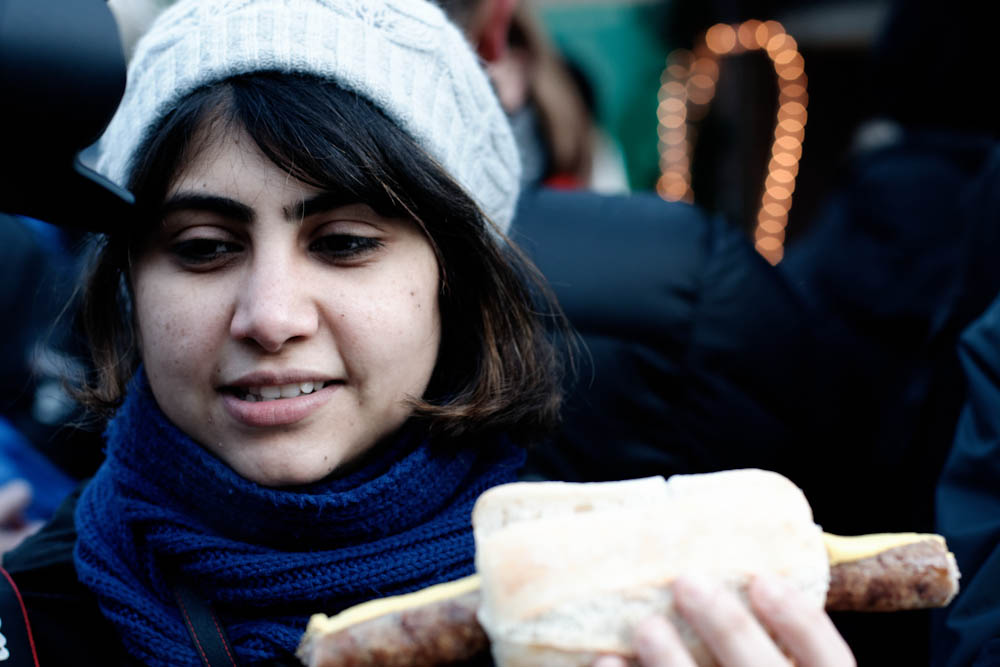 for everybody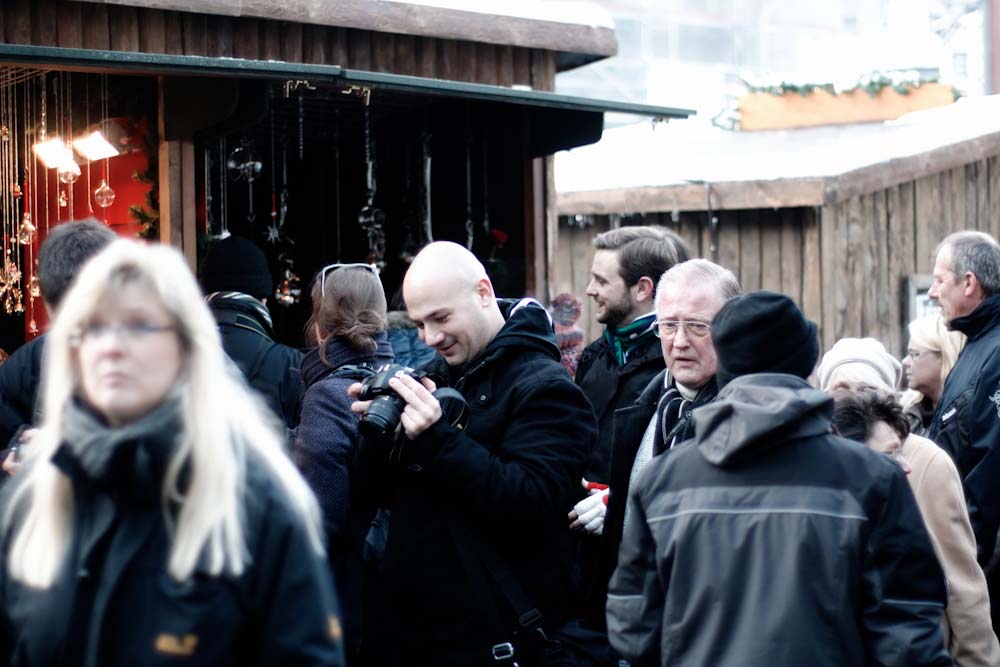 crowded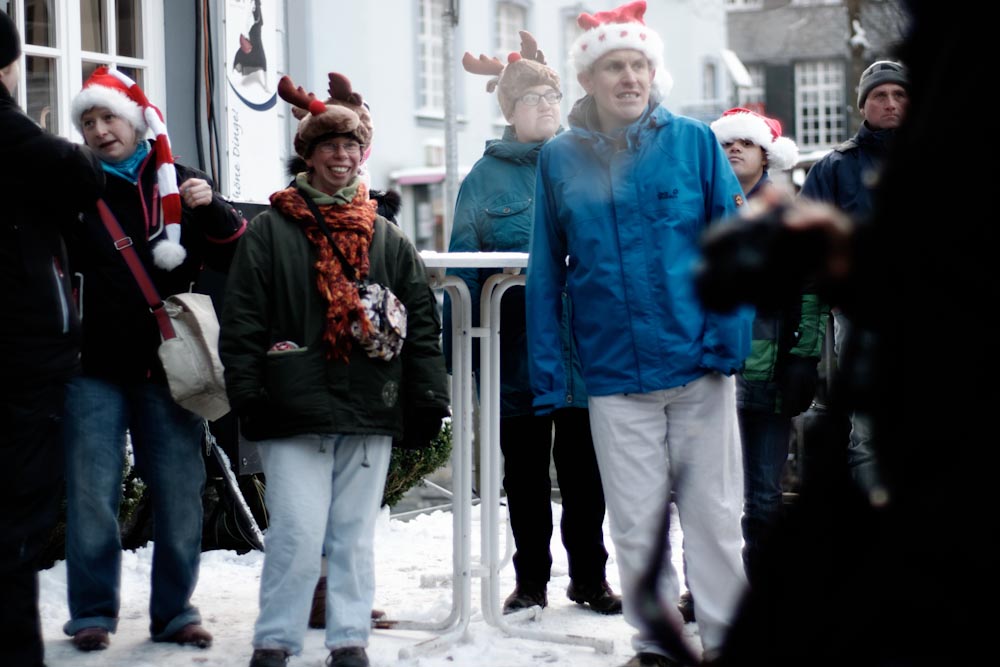 but still ok.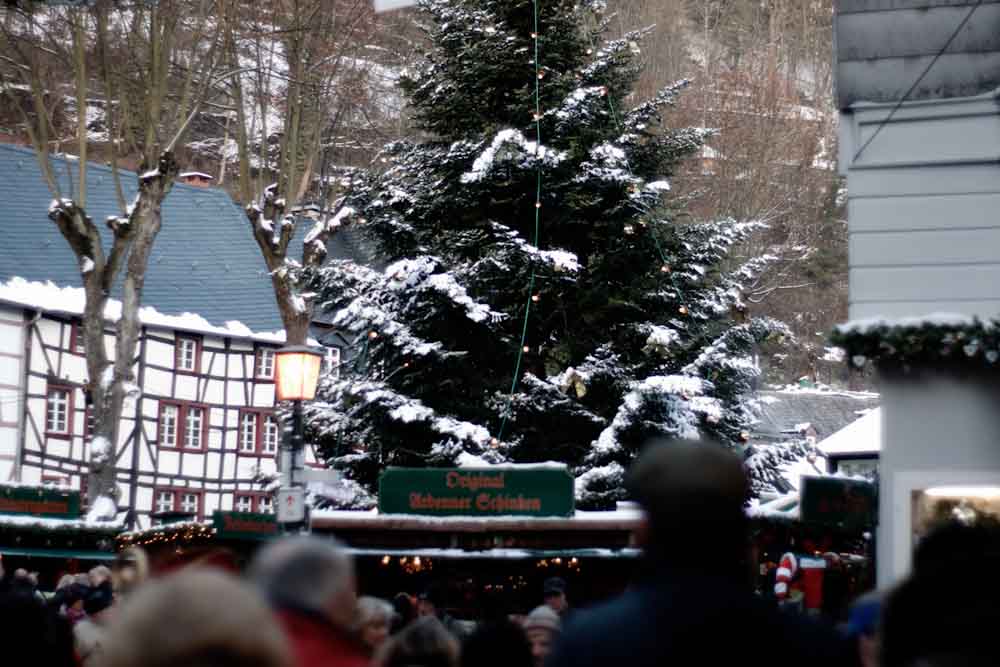 a Christmas tree to big for a picture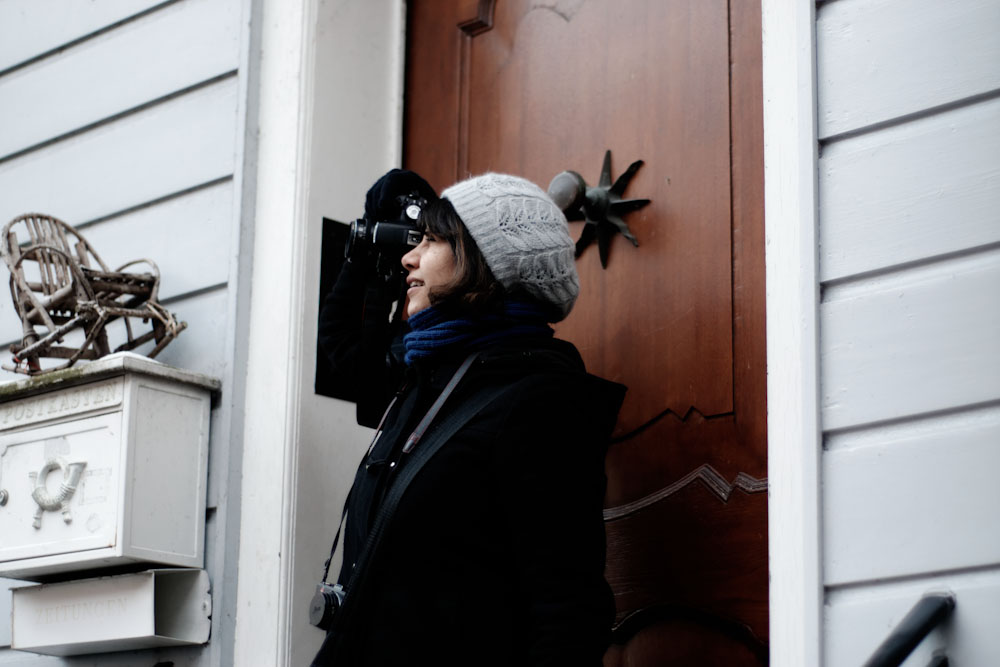 a wide angle lens did work better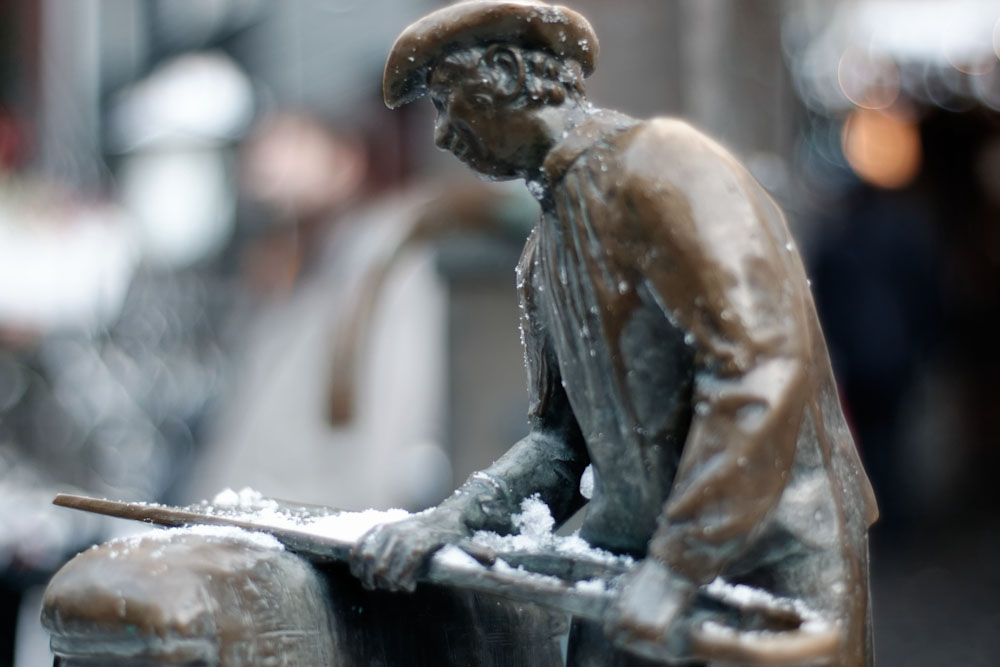 Monschau was a center for silk and cotton processing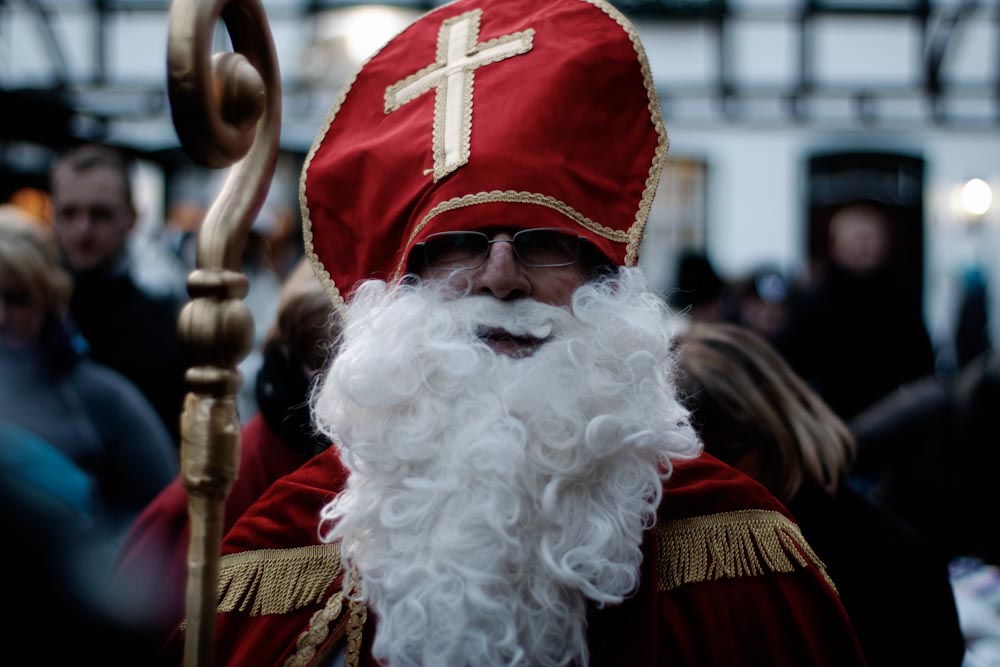 yes, it's Santa Claus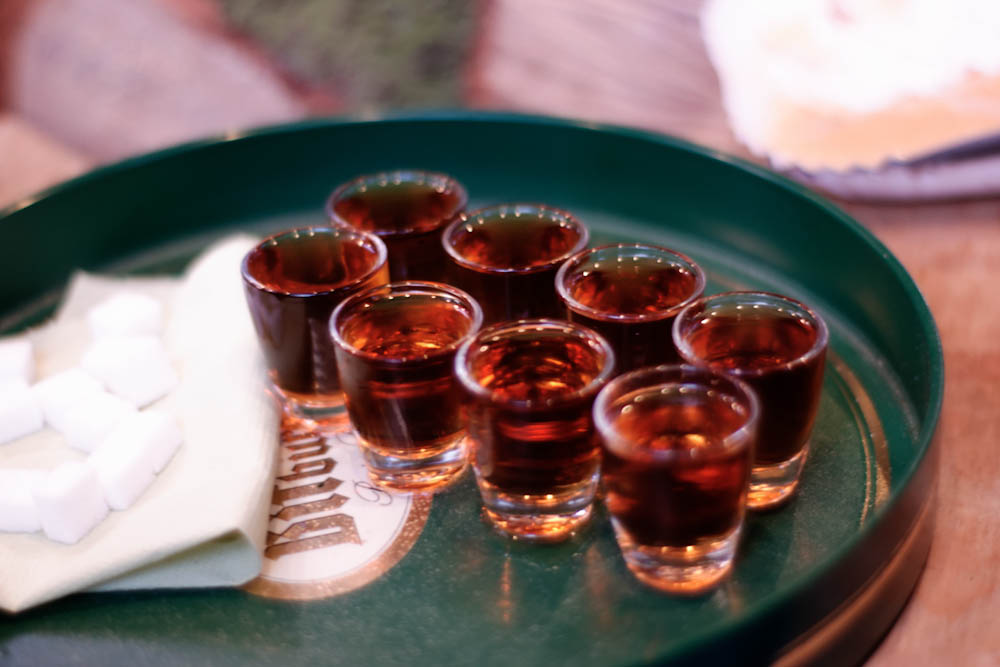 something (with sugar apart) against the cold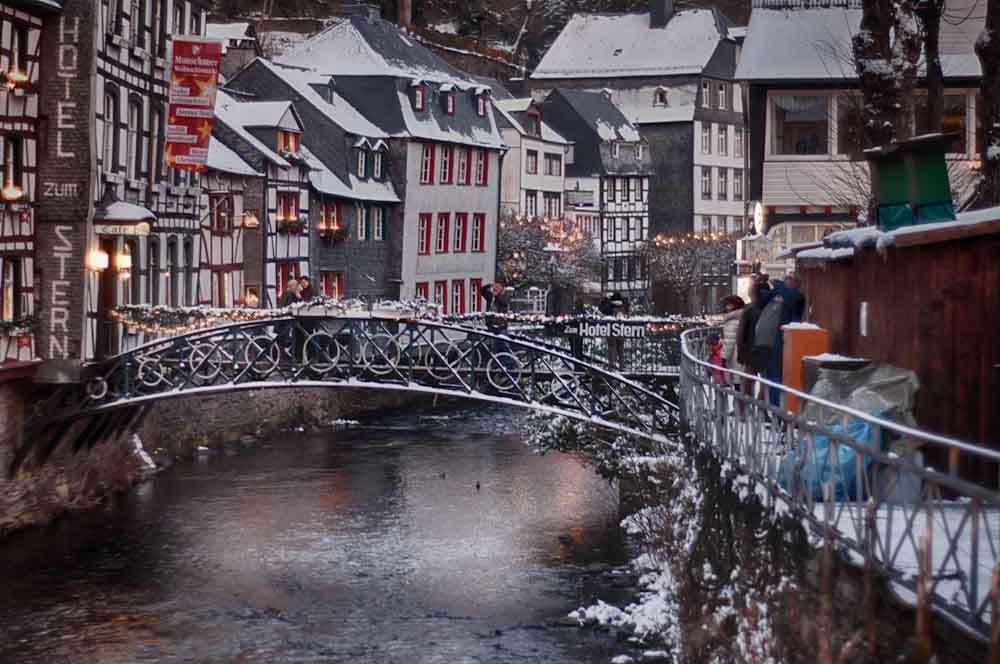 a river running through Monschau